Call Center in the Philippines
We are loyal, dedicated, secure, and confidential. After all, we are a professional call center in the Philippines.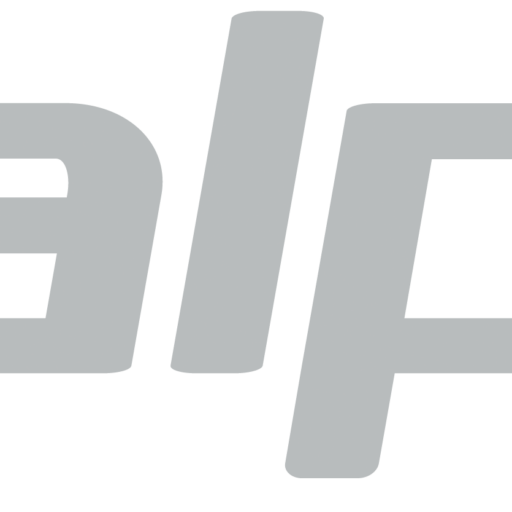 Welcome to Alps Team, an English-speaking call center in the Philippines. We are conveniently, logistically located near Manila Airport. Also, it's owned and operated by an American businessman, a former U.S. FDA agent. Also, he is a world expert in quality control. With us, "a small thing can make a big difference."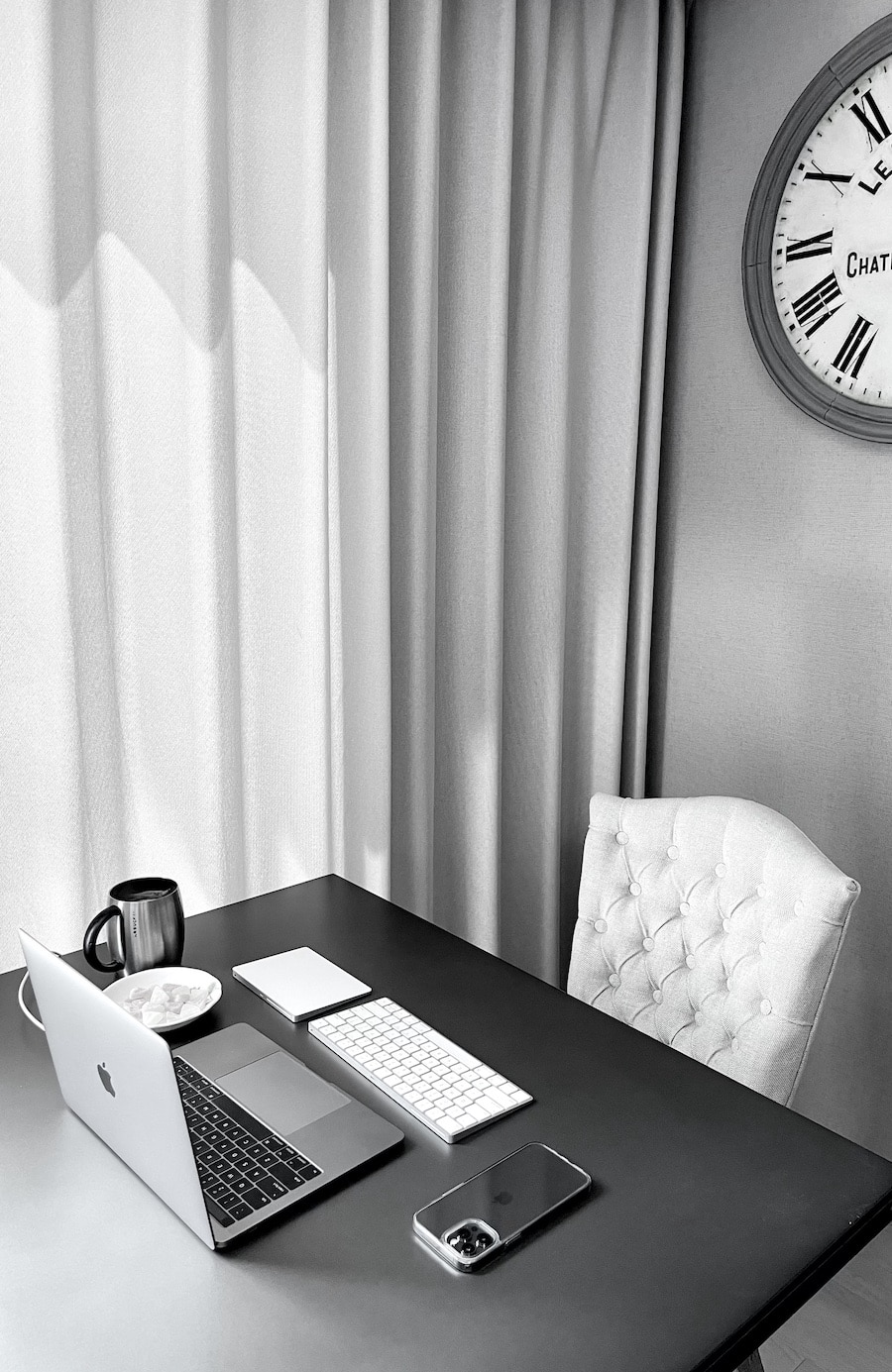 Each customer service representative will be custom-qualified for your needs.
Specializing Call Center in the Philippines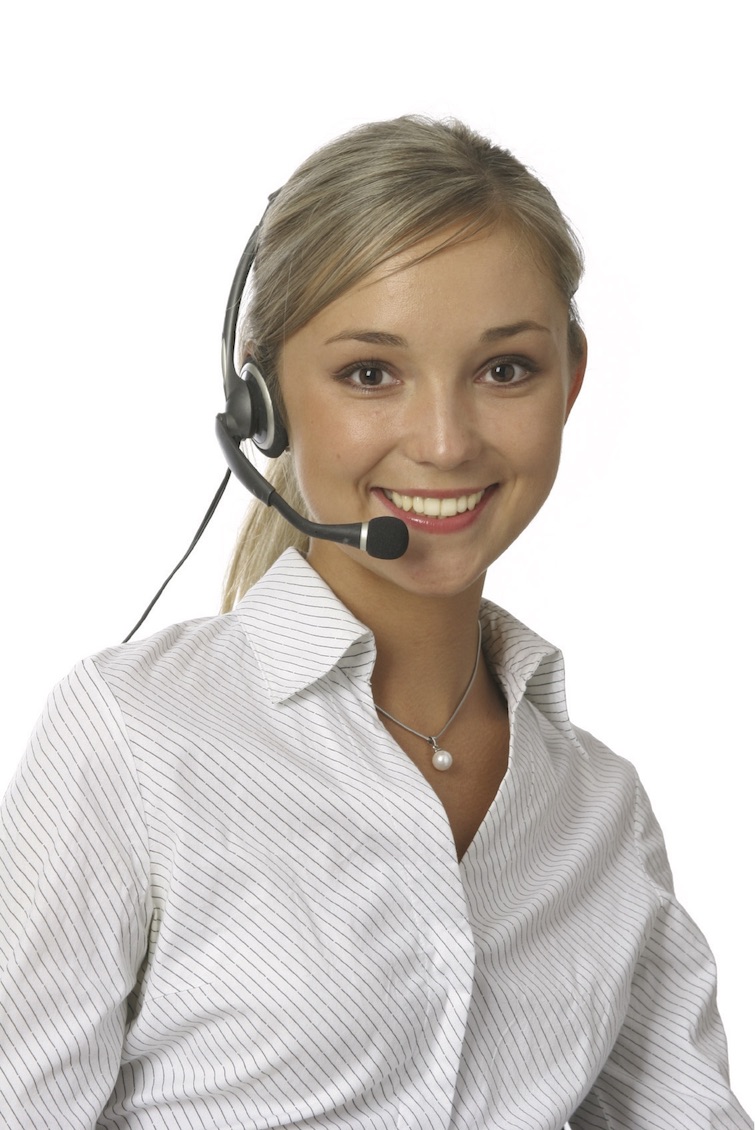 Alps Team specializes in regulated industries as we understand the importance of meeting regulations and laws. Actually, outsourcing call centers for regulated industries were insurmountable. Until now! In fact, we come from the most regulated industry, making compliance the highest priority. However, we welcome all other industries that require highly qualified and trained call agents. For example, the financial sector, the travel industry, and much more.
Cost of Call Center in the Philippines
A call center in the Philippines typically costs around 1,000 to 1,500 per month per agent in U.S. Dollars for native English speakers. If you don't need a native accent, it costs less than that. As a matter of fact, for online chatting or other online tasks, you don't need a native speaker but good, educated, grammatically sound agents. ALPS can house both types of agents.
High Competition for Native English-Speaking Agents
Actually, for a native English-speaking employee, it is highly competitive. There are thousands of call centers in Manila, and everyone is looking for a good English accent agent. In fact, they are willing to pay extra for them. Sometimes, it is similar to what you would pay to hire a person in low-income U.S. states. However, considering the other employer-related overhead costs, hiring in the Philippines is much more economical. Especially if you need several hundreds of customer service representatives. In addition, at the ALPS call center in the Philippines, we train our agents properly to address your customers the American way!
Retain Valued Customers with a secondary call center in the Philippines.
As a business owner or a company manager, retaining customers is not an easy task, not to mention the cost associated. Furthermore, it seems a waste of resources. Indeed, it's a waste of resources if you are paying a high salary for your agents. You can get the most out of your funds with a secondary call center in the Philippines.
Outsourcing call center in the Philippines is no longer an alternative but a corporate norm and a survival.
The luxury of operating an in-house call center is the practice of the past.
You no longer hear familiar and comfortable American accents when you call your credit card bank or make a hotel reservation. Actually, it's sometimes frustrating, but you cannot do much about it. However, the ALPS Team can help you build positive customer relationships. Thus, we will follow your company's already established policies, strategies, and practices.
Over 15 Years Experience
We have over 15 years of experience running a call center in the Philippines. In addition, we understand American culture, tradition, and the needs of American consumers. As such, we can best help you with your call center needs. Furthermore, we can customize it based on your requirements and expectations.
As a former quality expert with the U.S. FDA, quality is addressed at every level of our call center. Thus, we can accommodate any regulatory requirements. Here is a summary of why we are unique and why you should consider our call center in the Philippines.
Our client interviews and selects their agents.
We use your system.
You train your agents.
Cost-effective but highest qualified agents.
Specialized to handle your specific requirement or regulatory compliance.
Convenient and safe location.
Reducing Overhead Costs with a Call Center in the Philippines
Unlike a larger call center in the Philippines, our overhead costs are significantly reduced. Therefore, we are one of the most affordable quality call centers to consider. With our new hire training program, quality control, experienced management, and convenience of location, you can be sure that we are the best partner you have been looking for.
We welcome the following industries:
Technical and customer services
Digital Marketing
Professional SEO-friendly website development
Online retail business
Travel-related industry
Financial sector
Medical devices and consumer products manufacturers
Pharmaceutical and biotech industries
Insurance companies
HOA – Home Owners Association
And, others
With us, you don't miss another important call.
When your client calls, if you miss or hold longer than expected, it can result in irreversible damage. Also, your company's reputation is on the line. You can minimize the wait or hold time by outsourcing your call center to the Alps Team. We all know waiting or holding more than a few minutes is annoying and even frustrating.
We Welcome Biotechnology & Technically Advanced Industries
From medical device companies, pharmaceutical drug manufacturers, or other biotechnology industries, we have the expertise and experience to meet your complex regulatory requirements. For example, we can follow your CAPA standard operating procedures, complaint handling, and mandatory reporting. In fact, we specialize in regulatory industries. Therefore, we will meet your requirements if you supply your SOPs for handling tasks.
Travel Industries
Our call center is an ideal partner for travel-related businesses, such as hotels, rental cars, and airlines. Let's build a long-lasting partnership and build properly a call center in the Philippines. 
College-educated, Intelligent Agents
With high technology, the artificial intelligence (A.I.) age, you need highly educated humans to outperform machines and robotics. In the U.S., staffing with a college-degree person will cost anywhere from $45K to $75K per annum. Suppose we can hire five times less than that for the same qualification. What would you do?
Reservations Call Center in the Philippines
From companies that sell products to those that offer services, there are several reasons why they need a dedicated department to handle your calls. As such, you can reach our team of professionals who can easily manage your customer service operations. Hence, you should contact the ALPS Team to hire the most suitable English-speaking dedicated agents. Furthermore, our agents are trained to the highest quality and industry standards.
Online Companies
Whether you are a traditional trader or a modern-day entrepreneur with a well-established online business, customer services are the face of your company. Therefore, you need a partner to service your customers best, especially answering their calls. Our call center can assist you the best with a limited budget. In fact, most companies outsource to a call center in the Philippines. Actually, there are valid reasons for outsourcing such tasks. Outsourcing will help you reduce your costs and increase the overall potential of your customer support services. As such, ALPS is positioned as a well-established and renowned call center in the Philippines. 
Why Hire Offshore Agents
Some American politicians are introducing bills that impact the labor law with impractical requirements. As a result, they drive out some job functions to offshore companies. Also, it's not getting any better, but hiring employees in the United States is more complicated. It's forcing companies to consider offshore labor, especially tasks that can be performed remotely. In addition, to satisfy their investors with maximum earning quarterly reports, there are not many options but to seek a cost-saving approach! For example, technical and customer services, digital marketing, and more. In fact, it has been outsourcing call centers in the Philippines for a couple of decades now. Actually, there are about 1.7 million call center agents in the Philippines by early 2023. Also, it's growing at a rate of 9% every year.
Start Before Too Late
Eventually, you may find yourself with no choice but to outsource your call center. It's a hard pill to swallow! By then, it could be a little too late. Therefore, we strongly suggest to start today. In fact, you don't have to outsource all of them, starting with 20-25%, transitioning slowly and cautiously. In addition, it will also allow you to experiment with what works before you completely outsource the call center in the Philippines.
Service Center Outsourcing
Corporations worldwide are outsourcing their service centers as one of the practical and productive alternatives for many business operations. Therefore, choosing the Alps Team would be the best option to ensure you have highly trained, skilled, and experienced professionals within your crew.
In fact, when you're looking for a professional call center in the Philippines that can provide you with the best English-speaking agents, check with us.
For the past 15 years, we have had a proven track record in terms of hiring professionals.
Whether you belong to the manufacturing or services sector, we bring unimaginable improvements to your vital BPO requirements.
Also, we earned years of trust and recognition from most of our customers. From medical device manufacturers to hotels, food, beverages, and many other industries, we provide unmatched assistance.
Alps Team can support your consulting tasks for various industry types. You can hire and train our consultants when you need agents for your consulting department. In addition to adding value, you will save costs with our call center in the Philippines.
Maintain the highest quality standards and offer competitive packages that fit everyone's budget.
Whether in a small-scale travel industry or a large-scale finance sector, you can make the most of our services. The Alps is the place to develop a team of dedicated agents. For example, from keeping up the highest level of respect, integrity, and customer value to ensuring adequate product knowledge. In addition, using Alps will make the most out of its services to keep your customers happy and satisfied.

Our handpicked agents are:
Professional

College-educated

Native English speaker

Dedicated and Loyal

Possesses excellent interpersonal skills

Focused, disciplined, and well-mannered
Ever-decreasing budget, ever-increasing customers' demands! Welcome to new Generation!
Call Center Evolution
Today's rapidly evolving industry trends and technological advancements have businesses adopting new approaches. So, ALPS is your option if you seek a better alternative to some of your strategic business processes, such as call services. From bringing exceptional ease and convenience to optimizing the overall result of your business operations, choosing us is the alternative. 
Efficiency and Productivity of Call Center in the Philippines.
We ensure to hire experienced and trained representatives to meet your industry-specific. Moreover, we believe in being efficient at the same time, being productive. The ALPS management is also a business owner. Thus, we understand how efficiency and productivity are critical to all companies. Furthermore, we will help you save those exceeding costs and enable you to meet your strategic goals as expected.
Business Process Outsourcing is Nowadays Booming as Never Before.
Struggling Businesses
It's no secret that payroll takes a toll on some of our businesses. Moreover, some politicians are not helping us. Their only interest is getting votes from labor unions. As a result, some of them have no interest in our business. In fact, they are getting votes at the expense of companies. Therefore, you must find a way to deal with the current situation or suffer the loss. As such, if you are one of those businesses still struggling to hire employees, at least you have an option to outsource the call center to the Philippines.
Call services outsourcing is one of today's top trending norms and strategies that many businesses have or must adopt.
Actually, retaining call center representatives is not an easy task. In addition, businesses must deal with constant personnel issues. To make it worse, nowadays, working remotely has become a new norm. Yet, some studies may suggest that working remotely decreases employee productivity.
Nevertheless, our customers' demands have continually escalated. Further, it appears that everyone is chasing time, and they want faster and better customer service.
Regardless, you are not the only one if you feel the urge to enhance your call center. However, if you have fallen short of delivering an adequate call service, you should opt for our call centers in the Philippines. In fact, we will build your call center together, this time properly, to endure hardships that come our way.
Contact Our Call Center in the Philippines Today to Get Started!
Please don't be left out or lose customers to your competitors, all because of inadequate call services. Contact us today to help you build a better call center than your competitors. As such, we will hire and train your agents and customize them to align with your business, products, and customers. Building a house from scratch is better if the foundation is not strong. ALPS can help you with that!
We can assemble your call center in the Philippines with a strong foundation!
Cheaper Call Center in the Philippines
There are many cheap call centers in the Philippines. You can hire an agent for around $200 to $300 monthly. But you might as well have your automated system handle the calls instead. I have been 15 years in this industry, and paying that low for a worker is not worth the trouble. Either you do it well or stick with an automated answering system. If you want agents to read pre-script, why even bother with live agents?
Many call centers are in cheaper labor areas where you can hire for much less. However, finding native English speakers is unattainable. You barely understand them, not to mention the frustration they will cause your customers when they call.
Why in Manila?
Here are the reasons why we are in Manila. 
It's where we can find workers with broad skills and experiences.

Where "good" workers come to look for a good position. 

Manila is the central hub for call centers in the Philippines.

We can hire as many highly qualified workers as you need. 
Thus, we hire intelligent, college-educated, experienced, native English-speaking individuals at our call center. In addition, we train all our agents to answer calls in a familiar way or an American way! Indeed, it's true that "you get what you pay for" in a call center in the Philippines.
Our training program includes:
Understanding your products and services

Learning your customers

Learning your answering system

Training on the SOPs (standard operating procedures)
In addition, our agents are familiar with telephone etiquette and manners. Also, we can add to our training program as dictates. In other words, we recommend you "invest" time to train accordingly.
Grow with Us for Long-term and Success
We have a low turnover rate because loyalty is one of the crucial factors in hiring and training our staff. It's to promote the stability of our clients for long-term outsourcing and partnership. As such, motivating and dedicating our team to our clients are the attributes we value. In addition, creating a work-friendly environment where our staff can enjoy work-life balance is another factor why we succeed.

Technical Support Center
The ALPS Team English-speaking call center in the Philippines is the market's renowned technical support center. Regardless of your requirements or what industry you belong to, we earned the required experience and capabilities to deliver premium quality technical support center in the Philippines.
Furthermore, we can assist you in building the best team of call services experts who can cater to your clients' support needs. As such, our team of highly qualified consultants can understand your dynamic needs, from manufacturers to large-scale businesses. Actually, you can hire many college graduates with computer science degree agents with us. In addition, our agents have acquired many years of experience working at the technical support center.
Arduous Hiring at Technical Support Center
In fact, we have one of the pickiest and most arduous recruitment processes that enable us to choose only the best experts. Therefore, our call center in the Philippines is at your disposal if you are looking to hire well-educated and courteous experts with the knowledge and industry exposure to address your dynamic demand.
High Technology Companies
You will ensure the maximum respect by partnering with the ALPS Team for an English-speaking technical support center. In addition, we deliver the value of your company's reputation to your customers.
I.T. Server Maintenance Technical Support Call Center in the Philippines
We have been successfully serving exceptional business I.T. server maintenance support to small to large-scale organizations across the globe. Thus, we focus on delivering remarkable customer service regardless of the scale of the project. 
Furthermore, we will learn and understand the technical structure of your company to service your client's needs.
Also, we offer flexible solutions and alter them according to the needs and requirements of your business. However, fully customized solutions don't mean we charge a premium for our tailored support service. But we ensure that we offer you cost-effective services with immediate scalability.
As a matter of fact, we understand the importance of time for any business. Thus, you can depend on us for a quick yet excellent business I.T. server maintenance support service. Please get in touch with our call center in the Philippines for further details. We warmly welcome your queries regarding our support services and solutions.
BPO Customer Support Services
Business process outsourcing (BPO) has become today's one of the fastest-growing industries. On the other hand, it is also evident that rapidly growing market competition has made it even harder for most businesses to achieve customer satisfaction.
Furthermore, day-to-day meeting of customer demands has also made it more difficult for businesses to compete. Thus, the CEO and CFO choose BPO companies like the ALPS technical support center. 
Technical Helpdesk Call Center
ALPS is a globally entrusted BPO center that has served clients worldwide with various BPO call centers. In addition, our team can troubleshoot problems efficiently and quickly, resulting in higher customer satisfaction and improved brand image. We have various clients outsourcing for their technical helpdesk. Focusing on providing your customers unparalleled quality services helps you in the long run. You can outsource to us for a long-term project, such as a technical support center.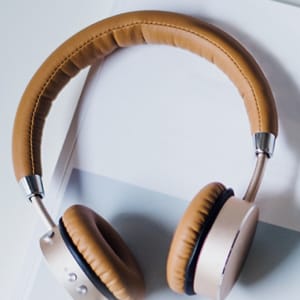 High-Quality Call Center
BPO is now globally recognized for its wide-ranging benefits. Outsourcing certain operations from small to large corporations appears efficient and productive.
For example, we service high-tech industries:
Technology Industry

I.T. Company

Software Support

Product Technical Support

Biotechnology